AN UNFAIR EDUCATION: HOW DOES ONE ENSURE THAT EDUCATIONAL RESOURCES ARE ACCESSIBLE TO ALL ELEMENTARY STUDENTS DURING THE COVID-19 PANDEMIC?
OVERVIEW:
Equability in Education During the COVID-19 pandemic:
Racial and economic inequities have long existed in America's school systems; however, with the pandemic, these issues have only gotten worse for disadvantaged students. So, why is this important?
Hi, I'm Adrian!
In the fall, 50% of America's elementary students attended school virtually; and, because COVID-19 has disproportionately affected Black and Hispanic families, BIPOC students have suffered drastically in school. In comparison with their peers, Black and Hispanic students on average have fewer resources to complete a virtual education.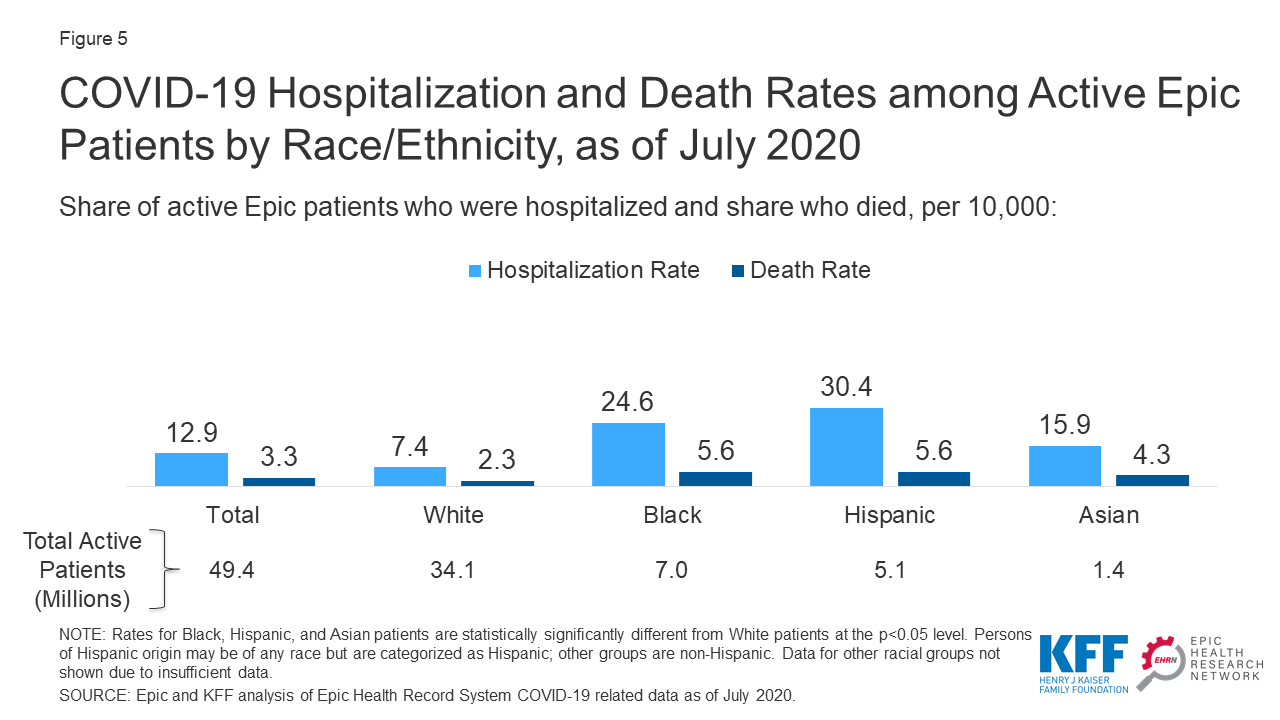 In fact, the disparity in education among BIPOC and White elementary students has grown with the pivot to distance learning. Many parents have hired tutors to help their kids get the one-on-one learning that they would otherwise have if it weren't for the pandemic. However, these in-person learning pods leave disadvantaged students behind because they can't afford the same help. So, without in-person learning, low-income students are bound to suffer educationally while wealthier, predominantly White students can use their resources to secure outside of the classroom educational assistance.
As of the start of distance learning, the average learning loss for Black and Hispanic students has been 12 months, which is around a full school year's worth of material. As a result, these students have a reduced earning power, with disadvantaged elementary students losing $61,000 to $82,000 in lifetime earnings.
Why is Distance Learning so Inequitable for Black and Hispanic Students:
⇒ Less one-on-one interaction between student and teacher.
Students living in urban areas and large school districts are more likely to attend school remotely. Thus, the one-on-one interaction students in urban areas receive from their teachers is far less than the one-on-one interaction students get from in-person learning. Even within the same district, Black and Hispanic students were more likely than White students to have started the school year remote.
As shown above, there is about a 20 percent difference between Black and White students in regard to remote learning. The pandemic has not only driven schools to stay remote; it has also caused some pupils to drop out of the public education system entirely. This year, kindergarten attendance is down an average of 16% in more than 60 school districts in 20 states. Few parents can afford to enroll their children in high-quality preschool programs, so children from low-income households have a delayed start to their education. The decision to miss kindergarten is understandable, but there are long-term ramifications. Despite the fact that kindergarten is only required in 19 states and the District of Columbia, it may have a significant effect on a student's early education, which affects subsequent school success and even long-term life outcomes.
⇒ Constant, reliable access to technology and the internet.
Although some students are equipped for online school, an overwhelming amount of students have yet to be given the proper tools to learn from home–such as live teaching. So, it is no surprise that learning from home for most students is ineffective and extremely difficult. Students need total access to technology and the internet to complete online course work. Without technology and internet access students can't turn in assignments or participate in class. Although the gap in access to the necessary equipment for virtual learning has narrowed, a significant portion of students are unable to access these materials which makes it harder to learn online.
That portion of students without the necessary technology or internet for online school is formed of predominantly Black and Hispanic students; thus, the education system in America has become extremely inequitable during the COVID-19 pandemic.
⇒ Easy to fall behind if the student does not have time management skills.
Along with access to both technology and live teaching, students need a daily schedule that offers formal opportunities for engagement, collaboration, and feedback; however, with less one-on-one interactions between students and teachers, the less direct assistance students receive to be kept on track.
As shown above, Black and Hispanic students are twice as likely as White students to have no live access to teachers. Without any live instruction, many students will struggle to progress. Although more students may be receiving live instruction this fall than in the spring, significant racial disparities remain.
Why is Elementary School so important:
Elementary school is critical in a student's education because it provides the student with fundamental skills–problem-solving, comprehension, adaptability, and creativity–to use later on in higher levels of education. Moreover, parents and teachers are well aware that children acquire new abilities and knowledge rapidly during these years. According to research, overall annual academic gains for children in grades K-2 are significantly higher than those for the following years of school. So, having an effective elementary education is significant because it is a big determinant in finding educational success in high school and college.
What is Being Done, and Needs to be Done to Combat Educational Inequity During the Pandemic:
Community and faith-based organizations help by providing space and volunteers for children who may not have internet access or parents at home to teach them; however, more needs to be invested into online learning to make it feasible, and to teach students what they missed because of virtual learning!
With remote classrooms expected to remain for the foreseeable future, school districts should do more to improve the online learning environment. Students need a regular schedule that includes structured opportunities for participation, communication, and input, in addition to access to technology and live instruction. Schools, in general, need to have much more than just academics. The pandemic has highlighted the importance of investing in mental-health care and innovative support systems that could result in a better educational experience for students. Even if schools have the most meticulously organized, evidence-based approach to getting the most out of remote learning and improving their education in the future, several months of learning has already been missed. So, as a consequence, students need to be caught up with the material they missed due to the pandemic. So, how do you catch students up?
FOR NOW RESPONSE:
Given the extent of the learning loss so far and the drawbacks of remote learning, students would almost certainly need extra learning hours to make up for the loss. Although this can be accomplished by longer school days and formal after-school classes, weekend school, and summer school activities, all of which have already been seen to be beneficial, more one-on-one support needs to be given to students who are far behind their peers. One-on-one tutoring has been shown to be an established tool for increased learning. Thus, low-income Black and Hispanic elementary students who are behind in school should be given personal tutors to level out the education gap between their peers. However, that can be extremely expensive. So, what can we do to help? Volunteer your time at a local organization to help tutor elementary students in need. This can really be done in any fashion. You might be able to reach out to your own school and request to be a peer tutor for younger grades. If you have the time, you can also set up your own mini tutoring organization with friends and do outreach to your school district to see if you can help tutor any students. Even one to two hours a week makes an extremely large impact on a student because you're providing the student with the tools to do their course work when you're not there.
My experience tutoring:
Tutoring Plus: A local organization in my home city that "advances educational equity by supporting youth in their academic, personal and social growth through free, individualized tutoring, mentoring and enrichment programs." I've been a part of Tutoring+ for eight years now and attended their program as a student in elementary school. In 2019, I joined their team as a volunteering tutor to help students access resources they otherwise didn't have, such as at-home homework help. This year, I've been working with a multitude of students through Zoom as both a mentor and tutor.
Boston Covid Tutoring: Boston Covid Tutoring (BCT) is a non-profit organization started by a couple of friends and me. We tutor students of all ages in different subjects or courses that they may be struggling with. Since our inception, we have served over 200 tutees with a team of over 220 tutors.
Our mission is to provide free, quality and accessible online tutoring to all elementary and middle school students regardless of their economic and immigration status, race, sex, etc. in the Greater Boston area.

-Boston Covid Tutoring
In the summer, I taught a coding class with the help of MIT, Boston Covid Tutoring, and Tutoring+, which I can hopefully run again next summer. During the summer, I got extremely invested in coding; however, I noticed that the way in which I was learning information was inaccessible. Someone's ability to learn to code is dependent on the systems and classes they can afford. So, I set out to interactively teach kids what I had learned in my previous classes for free. I eventually came across "Repl.it," an online coding text editor that didn't require downloads or a high-quality computer. I used "Repl.it" to plan lessons and form a Python class for young students. My goal was to inspire my students to continue coding and hopefully make them fall in love with the subject. Here's a link to the course's syllabus.
What I've learned:
I've volunteered as tutor for 3 years now and have been trying to make educational opportunities accessible to all students. Throughout my time volunteering, I have actively looked for ways my peers can engage in service with me. When I created a coding class for students who didn't have the tools to access programming, I invited two other students to help teach the course. I think we all benefit from a great privilege of having courses like GOA accessible to us. So, why not use our platforms to enable other students to pursue their academic interests? The more people who join the cause and volunteer as a tutor at local organizations, the more equip we are to fight against educational inequity.
CONCLUSION:
The lack of technology, coupled with inadequate help at home (teachers and parents) and a quiet place to learn, means lower-income, Black and Hispanic students struggle more when it comes to education during the pandemic. In the graph below, one can see that predominantly BIPOC schools (grey dots) fare worse than predominantly white schools (blue dots) in terms of elementary education during the pandemic.
Currently, there's a drastic difference in the number Black and Hispanic elementary students learning from home compared with white students. Around 69% of Black and 71% of Hispanic students learn remotely, while only 49% of white students do. Such a difference leads to disparities in education because in-person learning is much more effective for elementary students than online learning. Thus, BIPOC communities are being denied the education they need to build brighter futures for their communities.
FEEDBACK:
In the comment section below, take the time to reflect on the following questions:
⇒ What are your next steps to help remedy the effects of educational inequity during the pandemic?
⇒ Do you think you will seek out the time to possibly volunteer as a tutor?
⇒ Do you know of any local organizations you can volunteer at as a tutor?
⇒ How do you think you can get your peers involved in volunteering as tutors?
RESOURCES:
Check out BCT (online tutoring platform made by a couple of friends and me).